| | |
| --- | --- |
| Posted on September 23, 2009 at 6:51 PM | |
What a weekend it's been. I set off last Thursday with my son Luke, friend Martin and MG folk Andy King & Peter Greenaway to Angouleme. The race there has become extremely popular and is always well attended by the locals - well worth the extra push to be ready in time and my thanks go to Martin for his help. The car was near-finished and I'd had her set up for reliability with 85 hp at the wheels. The photo below shows us all but ready and raring to go.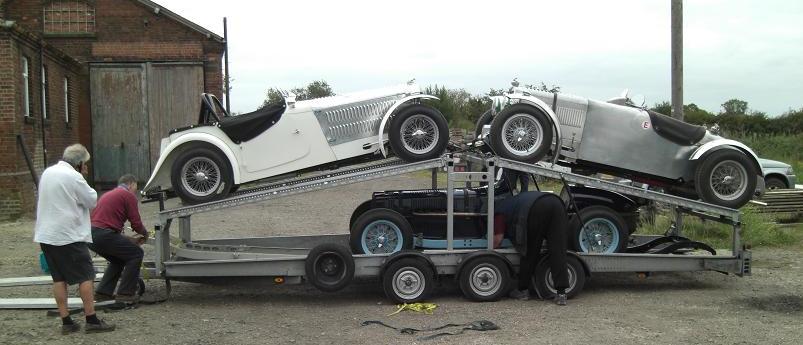 We travelled from Portsmouth to St Malo and then a leisurely drive down to arrive mid-afternoon on Friday. This gave us plenty of time to take in the sights and enjoy the local cuisine. Having been before we knew just where to stay and were lucky to have plenty of space to store the cars. The town itself is picturesque and the cars only serve to add to it all.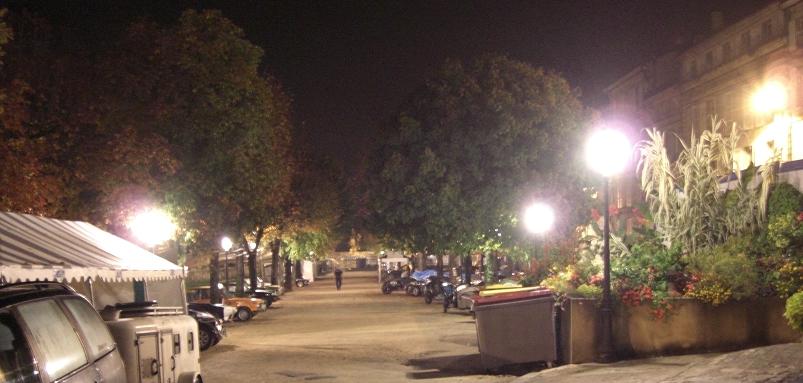 The atmosphere in and around the pits wasn't damaged by the rain, although the qualifying times definately suffered for it. This was also the first time I'd pushed the car, which had only 300 miles on the clock before going on the trailer! Enough excuses, I ended up a respectable 10th (of 16) but with a poor time of 1 minute 18 seconds. Pete managed the quickest of the group, 1 minute 12.5 seconds, though this was poor compared to his 1 minute 5 the previous year it still put him third on the grid. Here we are rolling out of the pits:
The rain continued through the weekend and a mere two hours before the race it looked likely to be called off, though thankfully the Gods smiled on us and we were granted a reprieve. As we lined up on the grid the track had recovered nicely and Pete's chances of finally finishing at Angouleme were looking up! You can see some highlights of the race below (there's also a film on the Videos section).
1. You can see me below having just snuck past Barry Foster's C-type, I'm sure it was luck!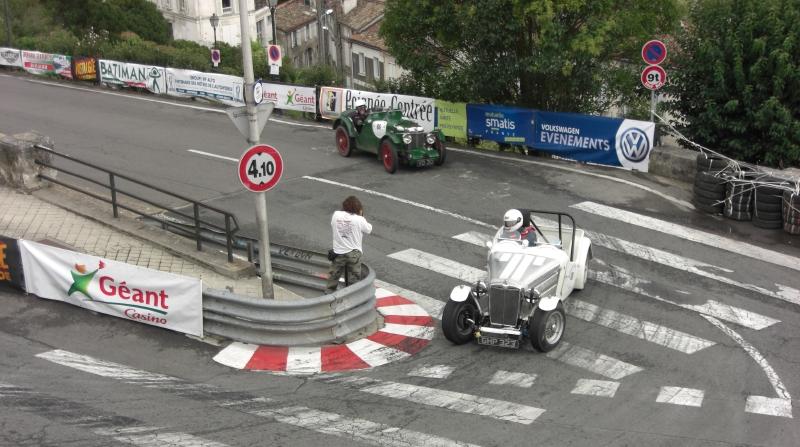 2. Pete below with Bjarne Berner driving Paddy Wilmer's old car, dubbed "the Blue Nail". It's funny these two cars should meet again - they used to see a lot of each other when Paul Smeeth had Pete's car! Pete was doing Smeeth proud, still driving like a lunatic despite a damaged clutch & clinging on to third place - which he claimed just a few laps later.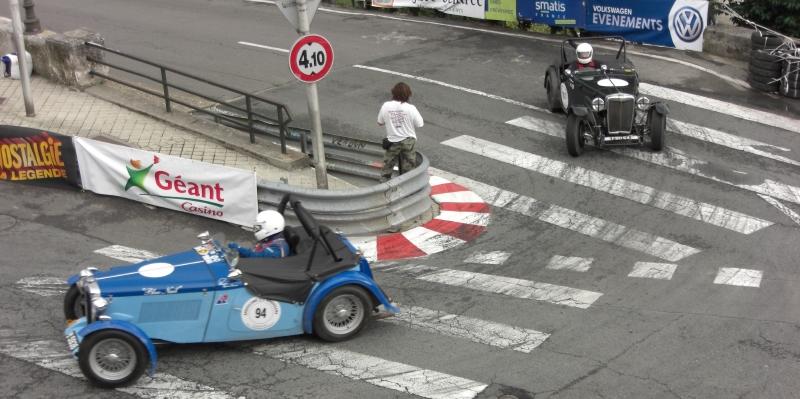 3. Andy below in his special K, a 170 hp breakfast cereal running on pure methanol (you can imagine how worried he was when it looked to be a cold day!) He can be seen closing in on our good friend Mick in the car Andy built for him.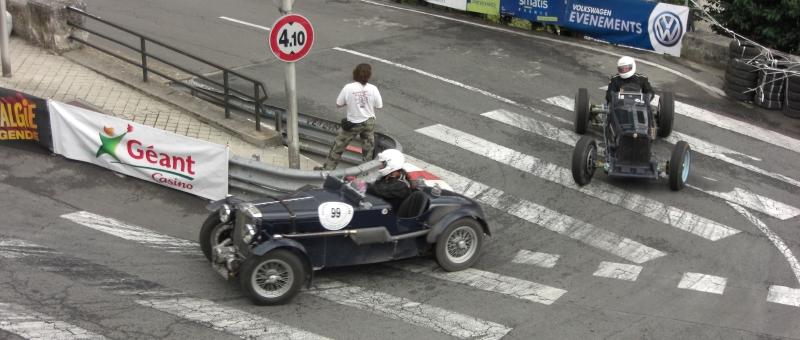 I hope this gives you a taste of the fun we had, you can also find more photos via the link above and a nice race video below: