| | |
| --- | --- |
| Posted on October 26, 2018 at 4:50 AM | |
I would like to start this post by acknowledging the sad death of Denis Derex at this year's event. I did not know Denis but he was, clearly, an incredibly popular guy who's death cast a big shadow over the weekend. My condolences  of course go to Denis's family and many friends.
This time we decided to enter my son Luke's MG TB special, which has been rebuilt over the last few year. We had originally planned to re-fit the wings and headlamps but time was against us and so we opted for a rather stripped down look. We were frequently asked which MMM model it was.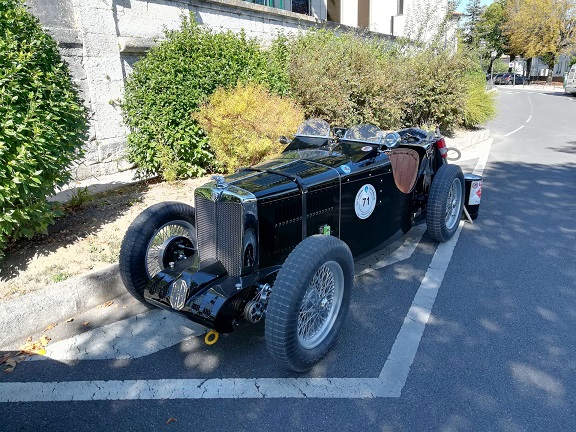 Our car was placed in the Maurice Trintignant grid for cars over 1500cc (and supercharged above 1 litre). This put us up against some serious competition, especially on a fresh engine. There were some awesome cars, including this awesome Delage 1500: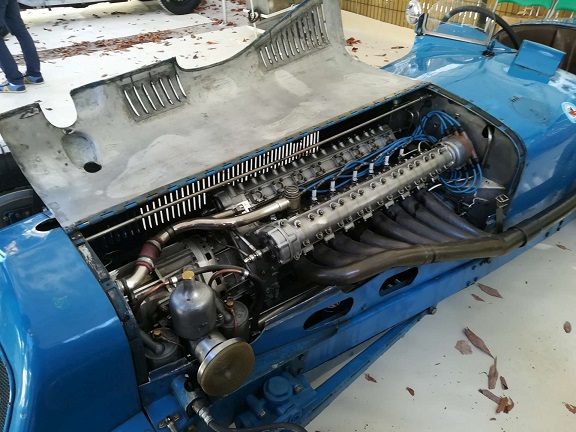 What a machine! Peter Edney also set a fantastic pace in his MG TB to take pole position after practice. It was Peter who rebuilt the engine for Luke's car and so I can only assume that he'd kept a few of our horsepowers for himself as I was somewhat further back! I am of course joking, Luke had kindly lent me the car for the weekend but I knew he'd expect it back in one piece. Here's Peter & I before we went out for the race: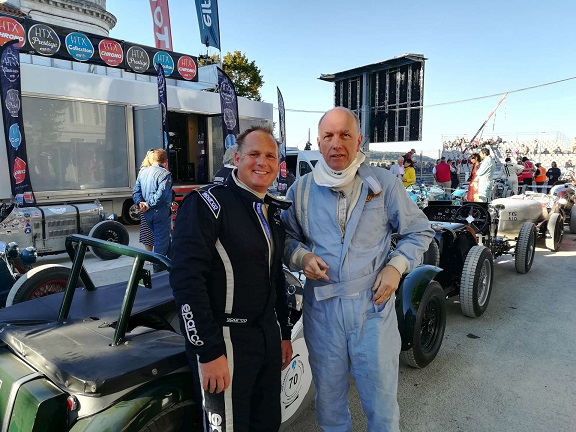 The race itself turned out to be fairly quiet for me but sadly Peter's car was damaged in an incident with another Delage under blue flags. Frustratingly that also cost me a position! I finished the race in seventh place which was a good result all things considered and after the events of the weekend I was grateful to be heading home without a scratch. You can see my footage from the race here: Click here to view the race on Youtube